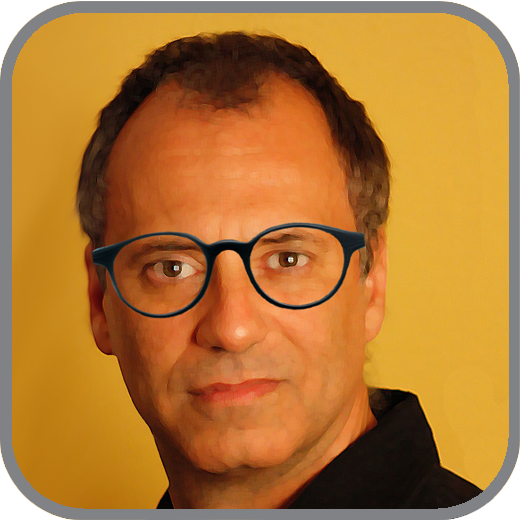 Gerard Damiano Jr.
Visual artist Gerard Damiano is the 6th generation of his family to be born in Queens, New York (His maternal Great, Great, Great, Grandfather William Walton having been born in Long Island City in 1704). He began drawing shortly thereafter. His medium of choice was his mother's lipstick, which he prized for it's ability to mark on any surface. As a child he was drawn to the Sharpie marker and its illusion of permanence. He later studied illustration at the Rhode Island School of Design. After completing RISD's European Honors Program, he lived in Rome for 3 years, where he drew from the classical masterpieces of the ancient world.
Upon returning to New York he found work in the film and video industry. By the early 1990s, he and his sister, the fire-dancer Christar, embarked on an "Art Safari in America." Together they spent years living in a mobile art studio and traveling extensively throughout the contiguous United States on a quest for truth, beauty, and community. While touring the Pacific Northwest, Damiano experienced a shamanic awakening which transformed his life. On a trip to Nevada's Black Rock Desert in 1997, he came upon the event known as Burning Man, and spontaneously became a Black Rock City Ranger. He learned from the Rangers the art of "Bi-Locating," which is the ability to be in two places at once.
Today, Damiano shares his ancestral home in New York City with his wife Gayle and their son Lorenzo, while simultaneously living in Fort Myers, Florida. Although, he still enjoys drawing with a Sharpie marker, most of his work is now created on computers.
Gerard Damiano is the son of acclaimed adult film director Gerard Damiano Sr. He is currently in production on a feature length documentary film about his father's life and work entitled "The King of Porn".
About This Site
gerardist.com was designed by Gerard Damiano and built by Russell Benzing of russellbenzing.com using Bootstrap to create an HTML5 responsive design.
All content is ©copyright 2020 Gerard Damiano Jr., unless otherwise noted.
Content bearing the Creative Commons logo may be used or shared in accordance with their guidelines. Some of the minor icons have been adapted from designs created by icons8.